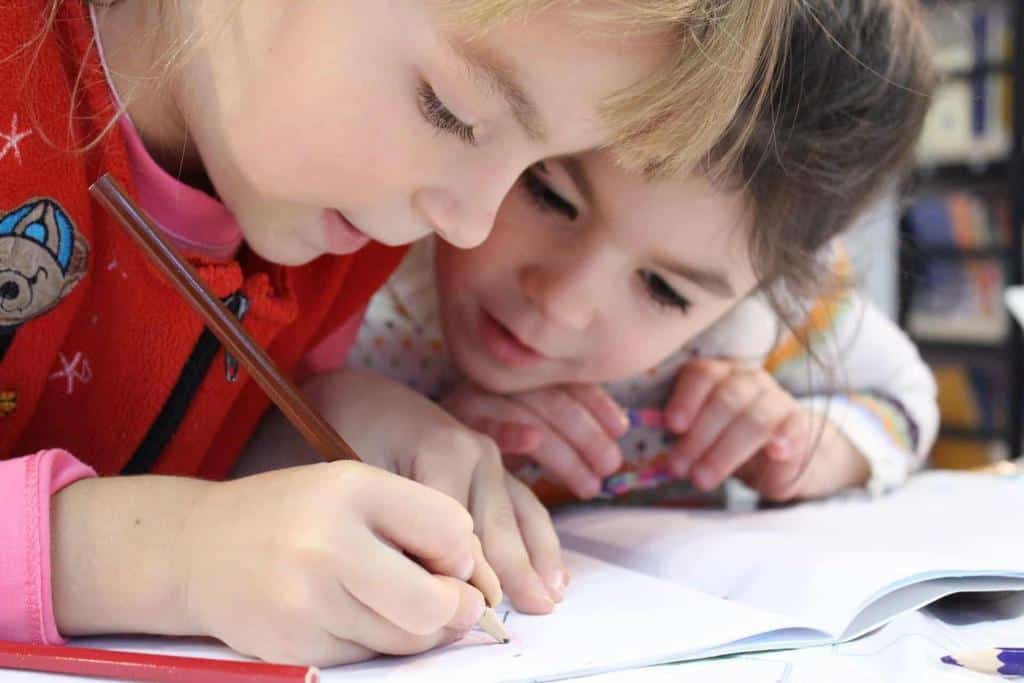 It's Never Too Early To Think About Kindergarten
If you're like me, you like to live in the moment. You want to treasure having a preschooler before they transition to kindergarten. But as lovely as it is to live in the moment, I'd like to encourage you to start thinking about the transition from 4K to kindergarten.
Why? Well, I had no idea what to expect about the transition from 4K to kindergarten. Would it be super easy? Or would she struggle with the change? I'm happy to say she handled it like a champ, and I attribute this to what we did when she was in 4K at ORNS.
5 Simple Tips to Ease The Transition to Kindergarten
Granted, every child is different and has their own needs. But here are some tips my friends and I have learned to help your child transition to kindergarten.
1. Plan a Kindergarten Visit
Most schools have visitation sessions. They allow your child to explore their new school. Your child can see the classrooms and chat with the teachers. But most importantly, they can learn about a typical kindergarten day. This is a great way to familiarize your child with what they can expect for the upcoming school year.
2. Stay Informed on School Happenings
It is a great idea to keep your future school on your radar. Follow them on social media and subscribe to email newsletters. And don't forget to check their website to stay up-to-date on school events that you could attend.
School District Websites:
– Madison Metropolitan School District
– Middleton – Cross Plains Area School District
For example, we participated in a spring carnival at our future elementary school when my daughter was in 4K. She was able to explore her school and meet some of the staff, all while having an enjoyable experience playing games. Kindergarten doesn't seem so intimidating when you can see what a fun place school can be.
3. Set Up Play Dates with Peers
If you know other families whose kids will attend your child's school, set up playdates ahead of time. It never hurts to start growing bonds with future friends. Plus, it's always nice to have a few familiar faces when starting something new.
If you don't know anyone else in your district, don't worry. In the spring, ORNS will use the big bulletin board in the main entrance to note where each 4K child plans to attend elementary school.
4. Enroll in Lunch Bunch
Lunch bunch is so much more than a time for the kids to eat lunch at ORNS. Lunch bunch gives them a chance to unpack their lunch and eat in a social setting. It teaches them how to navigate conversing with a group while still eating their lunch.
Most importantly, it teaches them how to ask adults for assistance should they need it. In elementary school, there is minimal time for kids to eat. This is why it's so crucial to learn these skills in a less stressful environment.
5. Or Enroll in Explorers
Explorers also allow children to eat lunch with their peers and develop the same skills listed above. But instead of heading home for the day (or going to PM 4K) after they're done eating, they get to stay at school for more time. This allows them to explore more learning activities, both independently and with peers. My first grader still talks about the fun things she got to do in "Miss Carol's."
Pick up times for Explorers range from 3-5 pm (with pick up times every 30 minutes). This flexible schedule can help give your child a better idea of what a full day of kindergarten may feel like.
When my daughter first started kindergarten, we explained that school would be like an "Explorers day." This helped her understand how long a typical school day would be.
Full disclosure, when she first started Explorers, it took her some time to get used to these long days. But I'm so grateful we provided her with this experience in 4K. Especially since Miss Carol does such a great job helping our children through the struggles of a more extended day. I genuinely think this made our transition to kindergarten seamless.
Don't Forget Your Sunglasses? ?
Moving from preschool to elementary school can be stressful for your little one. But I'm confident these tips will make the transition easier for your future kindergartener(s). Unfortunately, I have no advice for parents on how to keep it together on the first day other than wear huge sunglasses at the bus stop? ?
---
Before you go, check out some of our previous posts!