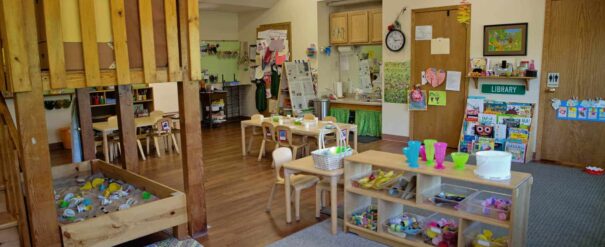 Orchard Ridge Nursery School has enacted the following policies to ensure a healthy and safe environment:
Classrooms are disinfected twice a day with child-safe, non-toxic cleaning products.
Children wash their hands when they arrive at school and at other critical points during the day to reduce the spread of germs.
We provide well-balanced, healthy snacks.
ORNS has a strict peanut and tree nut-free policy.
We accommodate all other food allergies by providing an alternative snack option.
We train all our staff in CPR, first aid, and universal precautions.
All staff and parent volunteers undergo appropriate background checks.
ORNS teaches all children that only adults may open doors and gates.
All outside doors are securely locked, and we change the entrance codes each semester.
Admissions Info
Click here to learn more about enrolling at Orchard Ridge Nursery School.
COVID Safety Plan
Click here to see how ORNS keeps your child safe during this time of COVID.
Calendars
Click here to view the academic, snack, and event calendars.
The Owl-a-Gram
Click here to learn about a variety of things related to ORNS. You'll find our monthly newsletters, helpful tips to make your preschool experience better, as well as general announcements.
Events
Click here to learn about the annual events at ORNS each year.