Below are links to businesses and organizations that have contributed to ORNS during the past year. Their generosity is much appreciated and very important to the preschool's ability to fulfill its mission. In return, please provide them with your support and let them know you value their contributions to ORNS.
Jump to: A | B | C | D | E | F | G | H | I | J | K | L | M | N | O | P | Q | R | S | T | U | V | W | X | Y | Z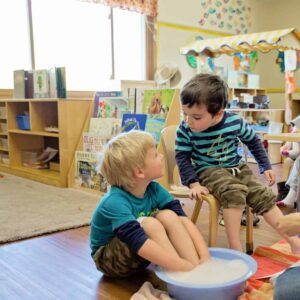 Admissions Info
Click here to learn more about enrolling at Orchard Ridge Nursery School.
COVID Safety Plan
Click here to see how ORNS keeps your child safe during this time of COVID.
Calendars
Click here to view the academic, snack, and event calendars.
The Owl-a-Gram
Click here to learn about a variety of things related to ORNS. You'll find our monthly newsletters, helpful tips to make your preschool experience better, as well as general announcements.
Events
Click here to learn about the annual events at ORNS each year.