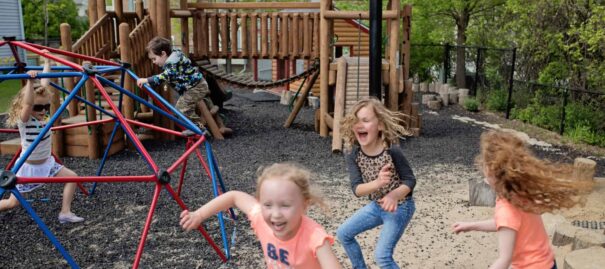 ORNS offers a summer camp for current students, ages 3 – 6, and alumni kindergartners.
Children must be toilet trained to attend.
Classes are filled on a first-come, first-serve basis.
ORNS offers 3 camp sessions (with an option to extend the day until 1 PM with Lunch Bunch*.
Sessions
2-week session (first half)
Days
Times
Sessions
2-week session (second half)
Days
Times
Summer camp is an excellent way for your kids to enjoy the summer weather and get their wiggles out while still learning at the same time. Below is what a typical daily schedule looks like during camp:
Time
Activities
Outside Play (Inside play if raining)
Group Activities / Experiments, Water & Sensory Play, Gross Motor Activities
Time
Activities
Inside / Change Clothes / Snack Time
Change into dry clothes
Time
Activities
Group Time
Group Activities, Songs, Stories, Group Discussions
Time
Activities
Project and Inside Free Play
Time
Activities
Lunch Bunch
Children who signed up for Lunch Bunch will enjoy lunch in the gym and a short play/storytime.
Click the button below to download the Frequently Asked Questions / Reminders for Summer Camp.
Admissions Info
Click here to learn more about enrolling at Orchard Ridge Nursery School.
COVID Safety Plan
Click here to see how ORNS keeps your child safe during this time of COVID.
Calendars
Click here to view the academic, snack, and event calendars.
The Owl-a-Gram
Click here to learn about a variety of things related to ORNS. You'll find our monthly newsletters, helpful tips to make your preschool experience better, as well as general announcements.
Events
Click here to learn about the annual events at ORNS each year.