We Know You Have A Lot of Great Choices
The greater Madison area is blessed with many excellent preschools.
But we are confident we are the best choice for your family. And here's why: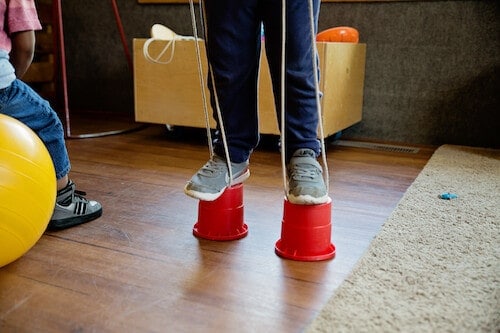 01.
We Value Staff Retention
Our teachers have been teaching at ORNS on average for 18 years. We believe staff continuity and professional growth are essential, and we are happy to provide our staff with the tools they need to succeed year after year.
02.
We Value Your Health & Safety
The health and safety of the ORNS community are of the utmost importance to us. We are proud of the environment we provide for your child and we know this attention to detail shines through everything we do.
03.
We Value Your Time & Money
We understand that preschool can be expensive. That is why we strive to offer flexible and affordable options for your family.
As a non-profit organization, you have our word that your family's best interests will always be the guidepost for every decision we make.
Open Communication
We promise to always communicate honestly about all aspects of your child's education.
Our Facility
We are proud of our preschool building and playground. We built every aspect of the facility with your child's needs in mind.
Our Close-Knit Community
Parents routinely tell us how impressed they are with our school community. Many families even stay in touch with us years after their kids have left school. Some even decided they loved the school so much they joined our staff.
But what humbles us most is the generosity and kindness of our alumni families. Many families continue to give their time, talent, and money to ORNS years after their children have left. They do this because of their faith in the school. Their generosity ensures that ORNS can provide memorable experiences for families for years to come.
Our Learning Philosophy
Learn Through Play
Play-based learning is a buzzword you might hear when looking at preschools. But what does it mean? And what does it look like in practice?
In short, play-based learning is:
Child-driven
Imaginative
An open-ended learning environment
Process-oriented (it's all about asking simple questions which lead to learning moments)
And most importantly, enjoyable
At ORNS, we take this to heart, so everything we do is centered around this curriculum style.
A Time Of Growth For All
Grow With Us
Preschool is a time of incredible emotional, mental, and physical growth for your child.
Yet, we, parents, often fail to realize how much we grow during this time as well.
It's the simple things like learning to let your preschooler struggle to dress themself. Even if it makes you 10 minutes late. Or maybe it's realizing that your little one isn't as little as you thought they were. Regardless of whatever the lesson is, we're all growing during this time of great change.
A Rainbow Family, One And All
You Matter To Us
Our parent and family community is one of the strongest characteristics that separates us from other preschools.
​​It's the simple things like the end-of-the-day chats you have with fellow parents and your child's teacher. Or the kids' smiling faces as they joyfully greet you during pickup. It's the authentic conversations you have with Miss Liz. Whatever it is, it all adds up.
At ORNS, you're not just another student/family; you matter.
And while the lyrics of our school song may be sappy, they ring true nonetheless. When you join the ORNS community, you genuinely join a rainbow family, one and all.
We're Interested, What Now?
Want More Info?
Would you like to save a spot on our waiting list? Click the button below to begin the application process.
Ready To Apply?
Are you convinced that ORNS is the place for your family? Click here to begin the application process.
Put Me On The Waitlist?
Would you like to save a spot on our waiting list? Click here to begin the application process.